Originally from Melbourne Australia, Alana has spent over 30 years exploring the expanse of human potential. Driven by a higher calling, she moved to the USA in 1978 and began travelling around the country in the 1980's, teaching and coaching people from all walks of life on the innate greatness within every human being.
In her desire to understand the many facets of the mind that influence human behavior, her studies included various modalities of personal growth, psychology, and heightened states of conscious awareness.
She was honored to be a presenter at Star Link 88 ceremonies at the Los Angeles Coliseum, and Master of Ceremonies for Light Link in Houston Texas in 1989.
As a guest lecturer, Alana taught a religious philosophy class at an Upstate New York University about cycles of personal transformation. She also created "A Mind Trip: Making Up Your Mind" – an 8-part television show that explored the dimensions of the mind and aired on community television in Thurston County, Washington.
Alana went on to study the subliminal dynamics of how the mind is programmed, hypnosis and the power of the subconscious mind, and received certification as a clinical hypnotherapist in 2006 from the Hypnotherapy Academy of America. She completed advanced hypnosis studies at both the Banyan Institute, and also with the late regressionist and author Dolores Cannon, from whom she received additional certification as a QHHT practitioner.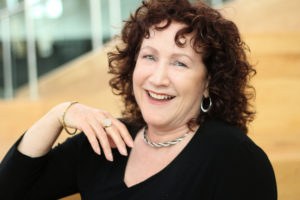 While contributing to the minds and consciousness of others, Alana discovered that many people were challenged in their integration of long-lasting transformation, change and momentum. They needed proven strategies, tools and skill sets. In 2015, Alana added to her expertise and mastery by becoming one of 400 worldwide specialized and elite Certified High Performance Coaches™.
Alana Love is an empowering coach, teacher, speaker, author, and mentor. Driven by a clear vision of the greatness and unlimited potential within the human spirit, she brings expertise, wisdom, clarity and passion to her work.  Alana sponsors professionals, entrepreneurs, business owners, and individuals from all walks of life to dynamically transform on personal, professional and spiritual levels.
Sessions and consultations are offered via Zoom, phone, or in person. She currently lives in Columbus Ohio.